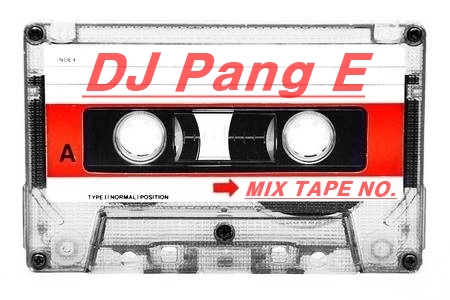 Title : DJ PANG E - MIX TAPE NO.19
Name : Jeon.B.H
Genre : Electronic House MIX TAPE !!!
YOUTUBE : https://www.youtube.com/channel/UC0edZ5SIyT56fgCe_ycp-lg?view_as=subscriber
Track List@
Bomdigi (Original Mix)
Cecilia Gayle & DJ Sanny J - La pipera (Daniel Tek Mix)
Arnold Palmer & Minelli x Finger & Kadel - Hump Paxi Fixi (Spacedj Mashup)
Ava Max - Sweet But Psycho (Jack Mazzoni Remix)
Bababa - Michael Feiner (Epiik Remix)
CUZZINS - Do You Even (Original Mix)
Daddy Yankee feat. Snow - Con Calma (Jack Mazzoni Remix)
DJ DOC - Run To You (Ferry Bootleg)
DJ Eddy-N feat. Iva & Heat - Be Free (Club Electro Remix 2K13)
DJ Scotty Boy feat Sue Cho - Shiny Disco Balls ( Made Monster Remix)
Double W - Master Of The Bass (Original Mix)
Epiik - GMT (きもち Mix)
Epiik - Hazard (Original Mix)
Epiik, Vandal Rock, SHAUN feat. Revibe - Yeah Ah Gang (Original Mix)
HoNoH - Compliment (Original Mix)
Iggy Azalea feat. Charli XCX - Fancy (KOMES Bootleg Bounce Remix) 
Jolyon Petch - U Sure Do (Bombs Away Remix)
MassiveDittoVinyls - What Else feat.Caro (Reece Low Remix)
Michele Musillo feat. Dhany - Time After Time (Extended Mix)
Mike Candys Pump It Up original Club Mix
Neon Giants - Speedo (Bombs Away Remix)
Nina Suerte - Pumping Party (Original Mix)
Oddity - Lets Fucking Lose It Original Mix [zippyaudio7.com]
Oil - Oh Eh, Eh (DJ QiDD 'Old School' Bootleg)
PampP Project - Everybody Put Your Hands Up (Original Mix)
PampP Project - PampPi Project (Original Mix)
Paul Gannon - Get Crunk With It! (Original Mix)
SL Complex - 1 2 3 DROP (Original Mix)
전국 장소불문 홍대, 이태원, 강남, 서면등! 간간히 들려오는 음악과 익숙한 음악으로 믹스테잎 19번 입니다!
시간이 없어서 업뎃이 느리네요.. 주기적으로 올리겠습니다!
즐감해주시고 추천 부탁드릴께욥~!@