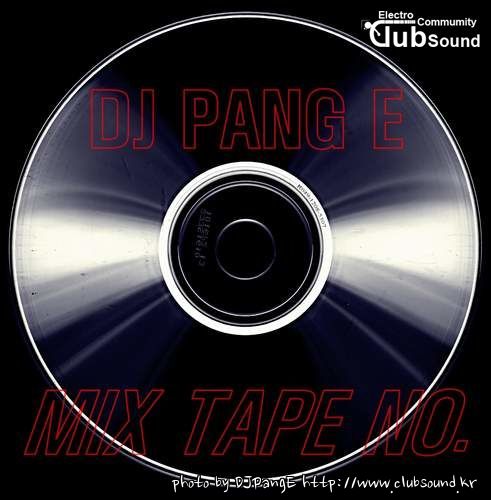 Title : Pang E - MIX TAPE NO. 29
Name : Jeon.B.H
Genre : Electronic House MIX TAPE !!!
YOUTUBE : https://www.youtube.com/channel/UC0edZ5SIyT56fgCe_ycp-lg?view_as=subscriber
Track List@
C+C Music Factory - Gonna Make You Sweat (Jenia Smile & Ser Twister Extended Remix)
Delirious Alex K - All Fucked Up
Tony Igi - Astronomia (Bonio & DrugONmode Remix)
Hardwell & Blasterjaxx feat. Mitch Crown - Bigroom Never Dies (PL4YFIELDS & MountblaQ Bootleg)
Call Me (AKiTA Remix)
Vandalism Feat King Ru - Caraska Can You Feel It Jason Risk Remix
MATTN, Klaas & Roland Clark - Children (John Christian Extended Remix)
Maniacs Squad & Cranky - Do It (DJ FLAKO Edit)
Fedde Le Grand - Don T Give Up
Benjamin Bogart - Down Low (Original Mix)
Gummy Bear (DJ Sol Bootleg) 
Revibe, Epiik, Ho.k - Hell Yeah (Original Mix)
Here We Go Again (Original Mix)
Konmak - Hit It (Original Mix)
Paul End - House Down (Extended Mix)
J-AX Feat Bianca Atzei - Intro (Jack Mazzoni & P!LO Remix)
NO FACE - Like a bitch (Original Mix)
DJ FLAKO - Lil Jon Bounce (Original Mix)
Pulsedriver - Lookout Weekend 2015 (Club Mix)
Baby K - Playa (Mauromix &amp, DJ Daxel Remix)
Timmy Trumpet &amp, Plastik Funk - Raveille (Extended Mix)
Musata &amp, DJ Rezam - Red Line (Original Mix)
Carda - Remedy   (Tunesquad Remix)
Dj Favorite Dj Kharitonov - Rock The Party Dj Art Fly Remix
Daffy Muffin - Selecta (Extended Mix)
Hazel &amp, Adrima - Slide 2 The Vibe (Extended Mix)
Ziller (Original Mix)
Damien N-Drix - Turn It Up (Jackwell Edit)
Dave Ruthwell &amp, Mr. Sid X Van Snyder - You (Original Mix)
Vandalism & Angger Dimas - She Got It (Jack Hammer Remix)
---------------------------
최고의 음악 믹스테잎 29번 최신곡으로 리믹스 하였습니다!
많은 감상과 많은 추천 및 유튜브 구독 부탁드리겠습니다~!