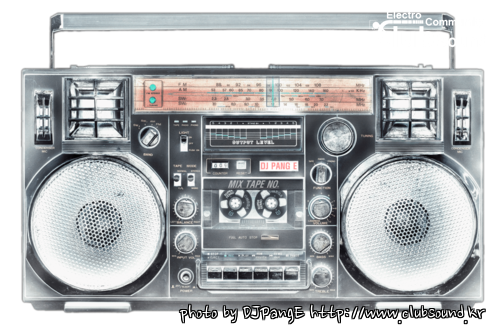 Title : Pang E - MIX TAPE NO. 31 (SUMMER)
Name : Jeon.B.H
Genre : Electronic House MIX TAPE !!!
YOUTUBE : https://www.youtube.com/channel/UC0edZ5SIyT56fgCe_ycp-lg?view_as=subscriber
Track List@
Outwork feat. Mr Gee - Move (Albert Kick &amp, Jose AM Remix Edit)
Duvoh feat. I-Ez - Bang Bang (Original Mix)
The Strange Music Room - Bounceland (Original Mix)
Dannic &amp, Bougenvilla - Ctrl Alt Del (Original Mix)
Macklemore &amp, Ryan Lewis - Dance Off (Jason Risk Bootleg)
Reverse Finger - Destroy The Club (Anakin Bootleg 2019)
Jewelz & Sparks - El Toro (Extended Mix)
Rickfire & ReCharged - Everybody (Original Mix)
MorganJ - Everybody Dance Now (DJ FLAKO Edit)
Richard Grey - Family Affair (Original Mix)
ARTBASSES x GÓRSKI - Girls (Orginal Mix)
Andyrave - Hard Trumpet (Original Mix)
Nari & Milani, Marchi Ft. Luciana - I Got My Eye On You (YROR &amp, MacWills Edit)
Dimitri Vegas &amp, Like Mike x Steve Aoki vs. W&amp,W (3 Are Legend) - Khaleesi (Extended Mix)
David Guetta feat. Ava Max - Let It Be Me (Mark Lycons Bootleg 2019)
Major Lazer feat. Nyla & Fuse ODG - Light It Up (Da Brozz Bounce Mix)
Sevenn - Loco Papi (Extended Mix)
Sidney Samson - Love Is Our Destination (Dreamfields Anthem 2016) (Original Mix)
Dave Winnel - Smoke Machine (Extended Mix)
Rude Lude - Sounds Like A Melody (Luke K Remix)
Dualmind - Stone (Original Mix)
SUGAR BBA SAE (JinSang Trash Mash Up)
Dimitri Vegas & Like Mike - Turn Up (Original Mix)
Timmy Trumpet - World At Our Feet (Deorro Remix)
Alchemist Project - Bomba! (Extended Mix)
KVSH, The Otherz, Froede - Can&Get Over You (Reni B Bounce Edit)
Suyano & Wasback feat. Daimy Lotus - Colors (Extended Mix)
GoldFish, Cat Dealers - Colours &amp, Lights (Original Mix)
Eddie Thoneick - Everyday (Original Mix)
DBSTF - Everything Changed (Extended Mix)
Toby Green - Everytime (Extended Mix)
Nexeri & Max Oazo feat. Lola Rhodes - Good Time (Original Mix)
JETFIRE feat. Gilad Vital - Heaven& Door (Extended Mix)
R.I.O. - In Janeiro (Original Mix)
Maddix feat. Michael Jo - Invincible (Till The Day We Die) (Extended Mix)
Nicky Romero - Novell (Original Mix)
Kaaze - Overrunning (Original Mix)
Prince Paris feat. Bright Lights - Still Mine (Prince Paris &amp, Swede Dreams Extended Remix)
BlaikZ - Summer Love (VIP Extended Mix)
Paki & Jaro feat. Tim Schou - Supernova (Original Mix)
Syn Cole - Miami82(SynColeVocalEdit)
Denis First & Reznikov - Taking Off (Extended Mix)
Fred De Palma feat. Ana Mena - Una Volta Ancora (Janfry & Odinn Remix)
Tritonal - When I&With U (Retrovision Remix)
-----------------------------------------------------------------------------
최고의 음악과 썸머 휴양지 느낌으로 리믹스 테잎 입니다@
많은 감상과 많은 추천 및 유튜브 구독 부탁드리겠습니다~!