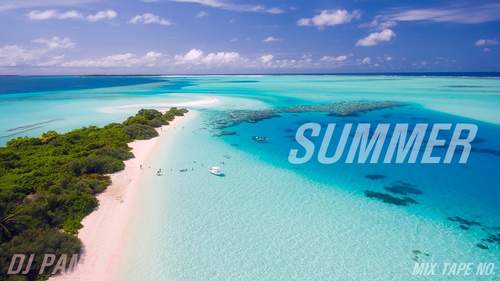 Title : Pang E - MIX TAPE NO. 32 (SUMMER)
Name : Jeon.B.H
Genre : Electronic House MIX TAPE !!!
YOUTUBE : https://www.youtube.com/channel/UC0edZ5SIyT56fgCe_ycp-lg?view_as=subscriber
Track List@
Merk & Kremont - CIAO (Extended Mix)
DISCO DISCO! -  (ANTIHEROES EDIT)
Daddy Yankee &amp, Snow - Con Calma (Wookie Remix)
MADBEATZ - DIRTY DANCING(ORIGINALMIX)
Ummet Ozcan x Mo-Do - Eins Zwei
Moussa feat. Geez - Entertain Me! (Big Kid Big Room Remix)
Flexx - Funky Time (Original Mix)
RECO - GET IT (ORIGINAL MIX)
SOUND BASS & MR. WHOOO - HOLD UP (Original Mix)
ASTER Bootleg - Stay Fly
Mike Candys Pump It Up original Club Mix
DNF David Puentez - Put Your Hands Up (L2K Bounce Edit)
Giovanni Guccione vs Claudio Suriano - House Tekno Radio (DJ FLAKO Edit)
Natti Natasha - Instagram (Ezra Hazard Remix)
Stefano Falchi &amp, Michael Style - La Pista (Jack Mazzoni Extended Version)
Showtek feat. Leon Sherman - Listen To Your Momma (Twist3d Boys Bootleg)
Maniacs Squad - Stop (Original Mix)
SOUND BASS - TRUMPETO (Original Mix)
Dirty Dan feat. DJ Wickbone - You Say (Harlie & Charper Remix)
Ryos feat. Elle Vee - Boundaries (Extended Mix)
9Lives, Feal &amp, Marc Antonix feat. Pryvt Ryn - Fall In Love (Extended Mix)
Atonals feat. Junior Paes - Fly Into The Night (Original Mix)
KRMB - Following The Wave (Extended Mix)
Merk & Kremont - Kids (Franco Lippi Extended Mix)
Shawn Mendes & Camila Cabello - Senorita (Amice Remix)
Incognet, Yvvan Back - Shout (Original Mix)
Martin Garrix feat. Macklemore & Patrick Stump of Fall Out Boy - Summer Days (Ragunde Remix)
Manse & Yaro feat. Philip Strand - Summer Rain (Extended Mix)
Markhese & Cylink Ft. Alex Holmes - Take Me Higher (Original Mix)
David Guetta & Martin Solveig - Thing For You (Don Diablo Remix)
Arcader - Tonight (Original Mix)
SNI X SECMOS X RANQZ - Tonight (Original Mix)
Fred De Palma feat. Ana Mena - Una Volta Ancora (Janfry & Odinn Remix)
WildVibes vs. SON & CHRSTN feat. Nino Lucarelli - Your Stars (VIP Mix)
-----------------------------------------------------------------------------
최고의 음악과 썸머 휴양지 느낌으로 리믹스 테잎 제 2탄 입니다@
많은 감상과 많은 추천 및 유튜브 구독 부탁드리겠습니다~!